GRP corrugated rolls
Translucent and opaque GRP rolls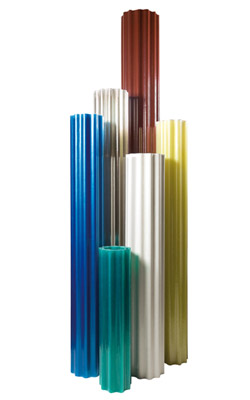 Corrugated rolls having a profile similar to the zinc-coated sheets.
Used for roofings, curtain walls, fencings, canopies, etc.
The wide range of height and length dimensions allows for continuous solution, reducing the number of overlaps.
Features
Width: from 0,5 to 3 m
Length: max. 40 m
Components: products made of standard resins (special resins on request)
Colours: (translucent or opaque) clear translucent, milky white, green, yellow, blue (others on request)
Contact us for our products
If you are interested in GRP corrugated rolls, do not hesitate to contact us for any request or suggestion. Brianza Plastica is willing to meet specific demands.
CONTACT US