GRP flat rolls
Translucent and opaque GRP flat rolls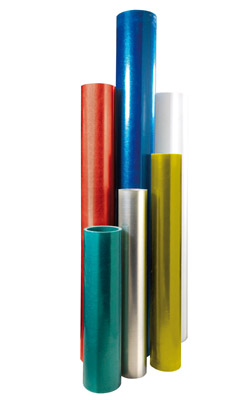 Elyplast GRP flat rolls are produced in various thicknesses, and different heights and lengths. Particularly suitable for vertical plugging. Appropriately framed to create doors, windows and vertical closures, where the unbreakable construction guarantees safety against breakages and accidents.

Elyplast GRP flat rolls​ features
Width: 0.5 to 2.5 m
Length: max. 40 m
Width: 3.0 m
Length: 30 m
Width: ≥ 3 m
Length: max 30 m
Weight: from 1 kg/m2
Composition: produced with std resin (special resins on request)
Colours: neutral, milk white, green, yellow, blue (others on request)
Contact us for our products
If you are interested in GRP flat rolls, do not hesitate to contact us for any request or suggestion. Brianza Plastica is willing to meet specific demands.
CONTACT US