The broad range of GRP colored sheets
Brianza Plastica offers a multiplicity of GRP colored sheets to satisfy any request
During its long activity, Brianza Plastica has developed a wide range of GRP colored sheets in order to encounter customers' needs, as it is one of the biggest manufacturer of fibreglass laminates worldwide.
Brianza Plastica can propose a wide range of colors for GRP sheets in different thickness and in a wide range of corrugated and ribbed profiles.
The wide range of colors includes translucents colors, which guarantee a diffused light passage, and opaque colors, used to realize GRP sheets for covering agricultural and industrial buildings.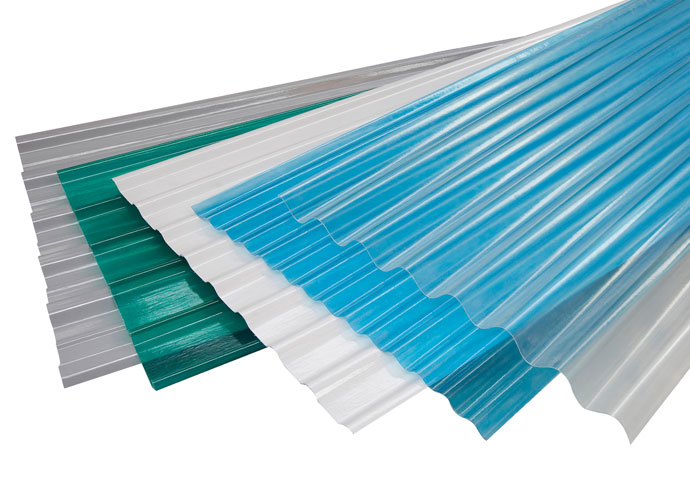 The right choice of the color
The criteria to choose the right GRP colored sheets depend on the result that you want to achieve. If you are searching for a material with an easy manoeuvrability, a high mechanical resistance and a diffused light passage, the Elyplast GRP translucent sheets may be the right choice, whereas the GRP opaque sheets are suitable for a long-lasting result and a strong resistance to abrasion, together with a better aesthetic result than the usage of metal slabs. Elyplast translucent fibreglass sheets are perfect for the construction of greenhouses and skylights, while Elyplast GRP opaque sheets fit well with the building of stables and agricultural constructions.
Elyonda is a specific range of opaque GRP sheets having a high weight and UV protected dedicated to the realization of agricultural and industrial buildings.
Now, you can choose between two different color ranges of GRP colored sheets according to the application you need.
The GRP translucent sheets are produced in:
natural clear as standard version
other colors such as milk-white, green, yellow and blue are available on request
The GRP opaque sheets are manufactured in:
light and dark grey
green
brick red
other colors are available on request
Other insights on GRP sheets
Check out this section to get additional information about GRP colored sheets, so you can choose the most suitable product for your needs.
Contact us for our products
If you are interested in GRP colored sheets, do not hesitate to contact us for any request or suggestion. Brianza Plastica is willing to meet specific demands.
CONTACT US