Polyester rolls overview: all different types and applications
Diversified polyester rolls range
Polyester rolls are among the first important product manufactured by Brianza Plastica since 1962.
The wide range of profiles differs in width, length, thickness and colors; therefore, it can meet all customers' requests and needs. Both translucent and opaque polyester rolls are available either in 76/18 corrugation or flat version, whose width ranges from 1mt to 4mt. They are usually produced in the clear translucent version, but translucent yellow, green, red and blue are also available, as well as 100% opaque RAL colors.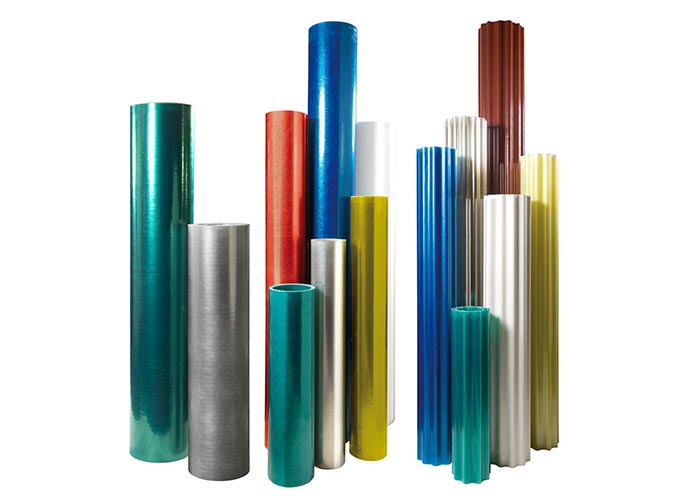 Polyester rolls boast convenient features
Since GRP is considered one of the most long-lasting plastic material on the market, the application of polyester rolls can last several years. Their durability is due to the mechanical strength and the low coefficient of thermal expansion which make them extremely resistant to aggressive conditions, like weather, heat, chemicals and corrosion.
Polyester rolls also stand out for their lightness and ease of handling and installation; they are usually delivered on pallets, indeed. In addition, the product can be quickly and easily cut to size with normal tools. The combination of this manageability with the availability of different widths and lengths of polyester rolls is exactly what allows the creation of continuous solutions avoiding lateral overlaps and the realization of both curved roofs and side closures.
GRP rolls fit for any use
As a matter of fact, thanks to their workability, strength and long-life, polyester rolls have a wide range of applications, from professional uses in agricultural and industrial sectors to do-it-yourself usage:
the easy handling and the possible cut to size of corrugated GRP rolls make them suitable for the realization of openings and slots for all the accessories that modern greenhouses are equipped with;
both corrugated and flat GRP rolls are appropriate for the side closures as well;
the flat version of our rolls is widely used for the construction of chimneys in stables because it highly withstands corrosion;
actually, in their flat version, GRP rolls are particularly well suited to walls, but they may be used to create doors, windows and vertical closures in general, in cases where durability and prevention against breakage and accidents are essential;
as an alternative to galvanised metal sheets, flat polyester rolls (in the recent years, especially white ones have been widely used) are perfect as inner layer of sandwich panels for agricultural and industrial buildings, thanks to their anti-corrosion property, easy washability and resistance to high-pressure cleaners;
DIY uses of corrugated GRP rolls include roofing, curtain walls, fencing shelters and other applications.
Other insights on GRP rolls
Check out this section to get additional information about polyester rolls, so you can choose the most suitable product for your needs.
Contact us for our products
If you are interested in polyester rolls, do not hesitate to contact us for any request or suggestion. Brianza Plastica is willing to meet specific demands.
CONTACT US