Brianza Plastica is among FRP roofing sheet manufacturers
The company has gained a leading position among FRP roofing sheet manufacturers
During its approximately 60 years of experience, Brianza Plastica has increased the range of products available on the market, without stopping working on the quality of its traditional ones. These two aspects allowed the company to become one of the best FRP roofing sheet manufacturers worldwide. The characteristics of GRP sheets and rolls produced by Brianza Plastica make them perfect not only for roofing applications in stables, composting, galvanizing and tannery industries, but also for greenhouses, porches, curtain walls, DIY sector, industrial and agricultural buildings. This wide range of application fields is due to the versatility of the Elyplast GRP sheets and rolls which are ideal for multiple uses, even in extreme conditions.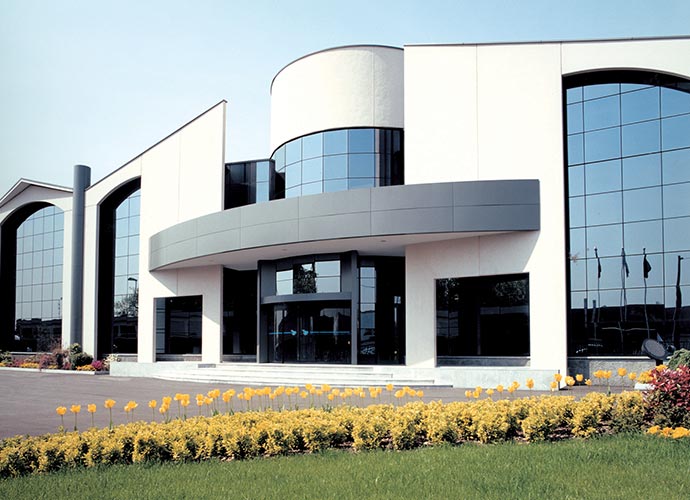 Features of FRP roofing sheets
The sheets and rolls manufactured by Brianza Plastica are distinguishable in the market of FRP roofing sheet manufacturers. Elyplast sheets have become the spearhead of FRP production because they can be applied in different fields. Since they are produced by continuous lamination process and manufactured using polyester resin and fiberglass reinforcement, Elyplast fiberglass laminates may be applied either on roofs or walls. When using the product for roofing applications, the versatility of Elyplast becomes tangible: Elyplast sheets and rolls can be cut to suit the width of the roof or they can be overlapped in case of wider roofs, indeed.
The main general features of all GRP sheets and rolls supplied by Brianza Plastica are:
Mechanical resistance
Low coefficient of thermal expansion
Resistance to corrosion
Durability over the years
Easy maneuverability
Lightness
Many of these advantages are due to the fiberglass material itself which is resistant to high temperatures and it has a low coefficient of thermal expansion: it can withstand up to 140°, doubling the capacity of other plastic products, such as PVC, supplied by competitors. Moreover, fiberglass minimizes the necessary maintenance over time.
Brianza Plastica: one of the worldwide FRP roofing sheet manufacturers
In 1962, Brianza Plastica started the production of FRP sheets and rolls to satisfy the Italian market, at first. During the years, the company has increased its production and its commercial and logistic sites both in Italy and abroad, in order to meet all costumers' needs in a prompt and efficient way. Nowadays, Brianza Plastica supplies its GRP sheets and rolls worldwide.
Brianza Plastica has dealers who are promoting the Elyplast products range in all the main European countries and it boasts an important diffusion in North Africa and in the Gulf Area.
Other insights on FRP roofing sheets
Check out this section to get additional information about Brianza Plastica as one of the main FRP roofing sheet manufacturers, so you can choose the most suitable product for your needs.
Contact us for our products
If you are interested in Brianza Plastica as one of the best FRP roofing sheet manufacturers, do not hesitate to contact us for any request or suggestion. We are willing to meet specific demands.
CONTACT US