Are you looking for a reliable GRP rolls supplier? Brianza Plastica may be the right choice!
The company supplies GRP sheets and rolls of high quality
Today more than ever, given the difficult economic situation due to pandemic, the research of reliable suppliers is fundamental in order to purchase hard-to-find raw materials and to satisfy the need of end goods. Since its constitution, in 1962, Brianza Plastica has been making an effort to fulfil the costumer's needs in a prompt and efficient way, even when economic situations are not favorable.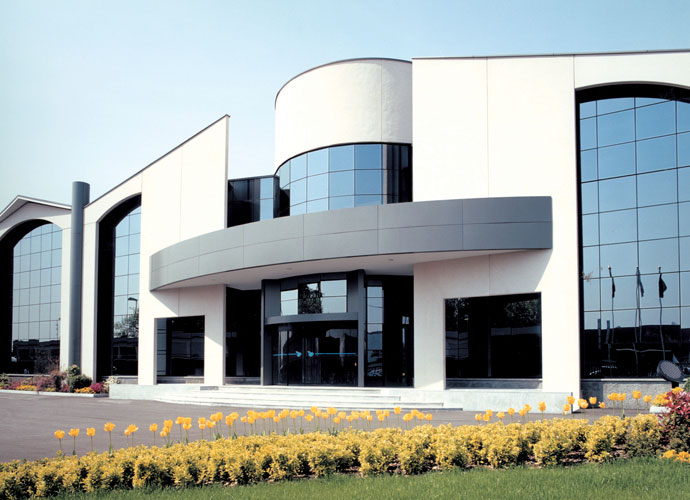 This approach permits the company to create a strong network of clients with whom long-lasting relations can be established. This phenomenon has also been made possible thanks to the wide range of products and their multiple application fields that, during the years, Brianza Plastica has proposed to the market. Fiberglass laminates are used in industrial, agricultural and residential sectors enhancing the construction of a building (or structure) from an aesthetic and functional point of view. In particular, GRP rolls supplied by the company find their primary application in DIY, industrial and agricultural sectors; they are used for different solutions like greenhouses, tool sheds, fences and the construction of sandwich panels or chimneys (in the flat version only). The GRP rolls are produced in Carate Brianza, the headquarters of the company and then they are primarily supplied in European, North Africa and Gulf Area markets. All these aspects brought Brianza Plastica to become a leader GRP rolls supplier in the Italian market and worldwide.
The values behind Brianza Plastica GRP rolls supplier
Choosing the right supplier also means to believe in its values. Brianza Plastica considers sustainability, together with the safety of the environment and human health, the main company's values to work on. For the company, commitment to sustainability results in fulfilling the eco-design practices to reduce the negative environmental impact, according to European eco-design requirements which aim at this through the monitoring of product's lifecycle. Indeed, from the starting design phase to the final step, the whole lifecycle of GRP rolls is controlled in order to reduce CO2 emissions and monitor natural resources consumption and waste recycling. The company sustains the recycling of scraps and residues resulting from GRP rolls and sheets production process in an efficient way: the scraps are addressed to cement and steel industries in the form of refuse derived fuel (RDF); these companies take then advantage of RDF energetic properties and recover all combustion ashes within the production cycle. These processes allow to reduce the use of fossil fuels and energy derived from non-renewable sources and contribute to minimize CO2 emission into the environment. The final purpose of this project and other numerous ones carried out by Brianza Plastica is the introduction of a circular economy model which can be more sustainable for the field of fiberglass laminates production as a whole.
Have you already chosen your next GRP rolls supplier?
If you share these principles and values too, then you have found the right GRP rolls supplier. You can discover detailed information about our GRP rolls and their application fields on our website. You can also contact directly our skilled commercial network who will support you with precise and update materials. Our sales team pays special attention to follow their costumers before the sales and to assist them till the post-sale phase.
Other insights on our products
Check out this section to get additional information about Brianza Plastica as a leader GRP rolls supplier, so you can choose the most suitable product for your needs.
Contact us for our products
If you are interested in Brianza Plastica GRP rolls supplier, do not hesitate to contact us for any request or suggestion. We are willing to meet specific demands.
CONTACT US