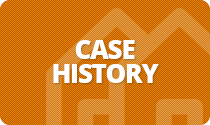 Polyester sheets - ELYONDA LT and ELYONDA XLT
Applications & characteristics Elyonda lt/xlt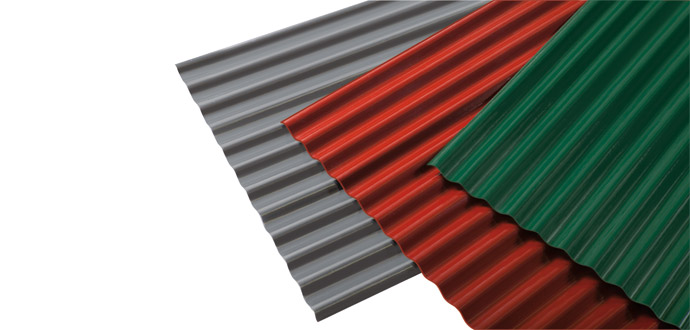 Opaque fibreglass sheets protected with a polyester film (Elyonda LT) or with a layer of gelcoat (Elyonda XLT), that creates an armour on the surface, ensuring high resistance to atmospheric abrasion.
Main applications
pergolas, veranda
roofs
gardening
hobby tool
sheds
SIZES AND WEIGHT

Product
Thickness (mm)
Weight (

kg/m

3)
ELYONDA LT
0,85
1,30
ELYONDA XLT
0,70
1,00

colour range

ELYONDA LT and ELYONDA XLT polyester sheets are available in the following colors: Brick Red, Swiss Green and Light Grey. Other colours available on request.
elyonda polyester sheets installation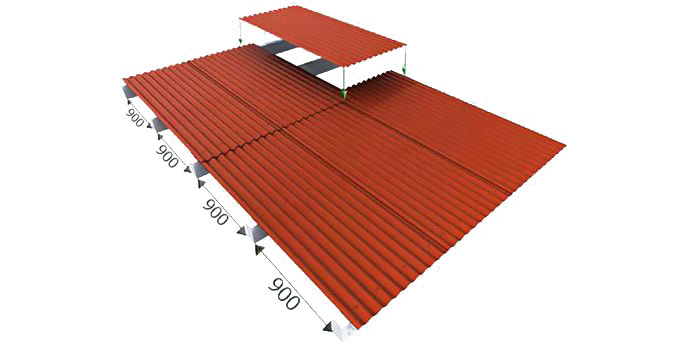 The Elyonda LT/XLT sheets are installed starting from the gutter to the ridge, overlapping by one or two waves for at least 200 mm of the head (increasing to 250 mm for slopes of less than 10%). The hole for the fixing screws should be made with a drill whose diameter is at least 2 mm larger than the screw in order to allow for any thermal expansion. The sheets can be laid on wood, metal or concrete, using the appropriate fixing devices. It is important to use gaskets and washers large enough to cover the hole. The Elyonda LT and Elyonda XLT fiberglass cannot be walked on.

Contact us for our products
If you are interested in polyester sheets - Elyonda LT / Elyonda XLT, do not hesitate to contact us for any request or suggestion. Brianza Plastica is willing to meet specific demands.
CONTACT US