GRP roofing supplies that boast an history of about 60 years
Protect and distinguish your building with Brianza Plastica fibreglass roofing supplies
Founded in 1962, Brianza Plastica is born as a GRP roofing sheets producer for the industrial and agricultural sectors. During its activity, the company has developed new and innovative products to complete its GRP roofing supplies, establishing its leading position as manufacturer of fibreglass laminates for the building sector, but also taking the first steps in the recreational and temperature-controlled vehicles with other products of the company's range. Its strong system of beliefs in avantgarde material and product development has brought the company to supply GRP sheets and rolls in more than 400 profiles and in a large variety of colours, without forgetting the main characteristics of the products delivered. Mechanical resistance, low coefficient of thermal expansion, resistance to corrosion, easy maneuverability, durability over the years and lightness allow the user to protect the building and distinguish it in terms of quality and performance. The Brianza Plastica GRP sheets and rolls are extremely versatile and can satisfy the different costumers' needs: they can be applied on roofs, walls or skylights and they are compatible with multiple structures.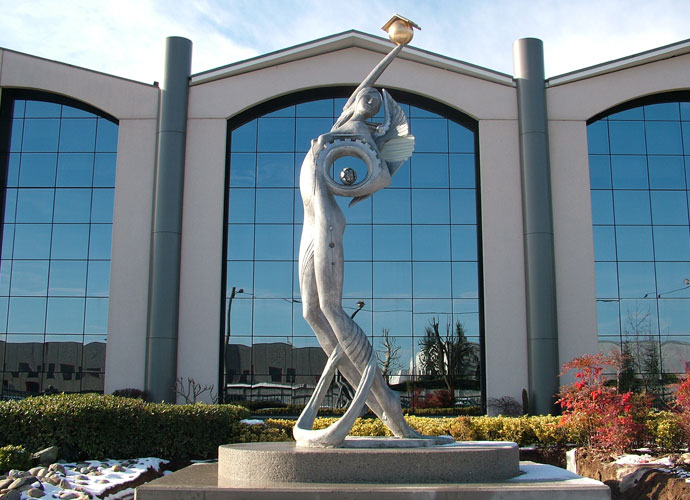 The Brianza Plastica GRP roofing supplies around the world
The Brianza Plastica GRP sheets and rolls production sites are all located in Italy and have a production capacity able to assure GRP roofing supplies worldwide, meeting all costumers' needs in a prompt way. This process has been supported by the multiplicity of exhibitions in which the company has taken part during the years, making Brianza Plastica brand famous abroad. The Italian and European markets, the North Africa and the Gulf Area are the main areas satisfied by the company, however the Brianza Plastica products are delivered everywhere thanks to its commercial and logistic sites located either in Italy or abroad.
An efficient GRP sheets and rolls handling
During the years, the company has developed an efficient and quick method to package, handle, transport and storage the fibreglass roofing supplies worldwide. The methods may change according to the product: normally sheets are palletized, while rolls are individually packaged with cardboard and protective stretch film and travel freely inside the transport vehicle or arranged on pallets. Particular attention must be paid during the unloading of the product, as the material must be handled with suitable lifting equipment. If this process cannot be followed, it is suggested to unload it by hand, one sheet at a time, in order to avoid accidental impacts and abrasions that could compromise the aesthetic and functional characteristics of the product.
Other insights on GRP roofing supplies
Check out this section to get additional information about GRP roofing supplies, so you can choose the most suitable product for your needs.
Contact us for our products
If you are interested in GRP roofing supplies, do not hesitate to contact us for any request or suggestion. Brianza Plastica is willing to meet specific demands.
CONTACT US