GRP translucent roof sheets: the ideal solution for diffused light in roofing
GRP translucent sheets for roofing in agricultural and industrial buildings
Brianza Plastica is one of the world's leading producers of fiberglass laminates, starting its production in this sector in the '60s. Now, the Company has four production sites, all based in North Italy, dedicated to the production of GRP translucent and opaque roof sheets and rolls. Indeed, GRP roofing sheets are produced both in translucent and opaque version, ribbed or corrugated, in a wide range of profiles which reflect the most frequently used for roofing applications and for the construction of skylights.
Ribbed and curved FRP sheets can be easily coupled to metal sheets to create skylights. Elyplast fiberglass sheets give the environment a completely new diffused light and comfort, together with a high mechanical and chemical resistance, for a very long lifetime. The standard colour for GRP translucent roof sheets is natural clear, but a lot of other colours are available on request.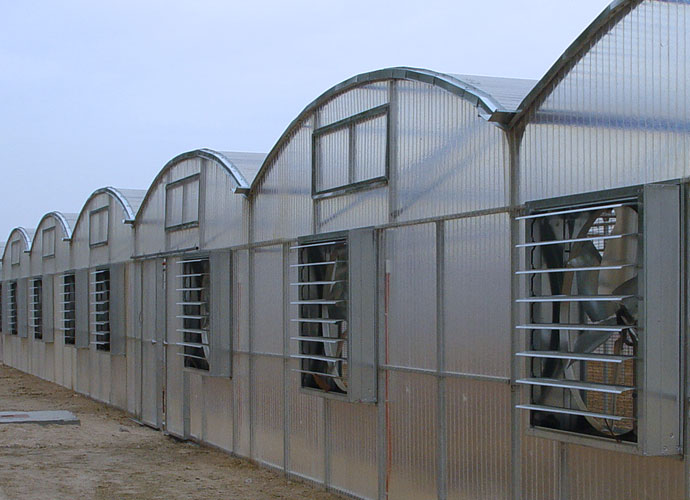 Main applications for Elyplast translucent fiberglass sheets for roofing
GRP translucent sheets are widely used for the construction of roofing both for agricultural and industrial buildings. The corrugated and curved translucent sheets are usually laid alternately with the opaque sheets, creating pleasant sections from which the light spreads evenly inside the building.
Elyplast translucent corrugated sheets can be protected on the exterior surface by gelcoat, a selected resin which ensures structural and functional integrity to the fiberglass laminates over time, whereas Elyplast translucent ribbed sheets can be protected by Melinex 301 or 389 polyester film, which ensure greater resistance to weather abrasion and limit the process of natural yellowing of the product.
GRP translucent roof sheets: lots of benefits
Brianza Plastica translucent fiberglass sheets for roofing, in their ribbed or corrugated version, can be used in a multiplicity of applications, from agricultural and industrial roofs and vertical partitions to greenhouses, verandas and any type of coverings, up to the realization of lamellar packs for water filtration. All Brianza Plastica translucent fiberglass sheets ensure:
mechanical resistance
chemical resistance
low coefficient of thermal expansion
long lasting
lightness
easy manoeuvrability
Other insights on GRP sheets
Check out this section to get additional information about GRP translucent roof sheets, so you can choose the most suitable product for your needs.
Contact us for our products
If you are interested in GRP translucent roof sheets, do not hesitate to contact us for any request or suggestion. Brianza Plastica is willing to meet specific demands.
CONTACT US