Multiple uses and designs of polyester sheets
Polyester sheets as convenient alternative for your buildings
Brianza Plastica boasts about 60 years of experience in producing a wide range of polyester sheets, therefore it has a world leader position as producer.
More than 500 profiles, including translucent and opaque variations, differ in weight, thickness, shape and color, according to the customer's request.
The key qualities of polyester sheets are lightness and strength. The former makes these slabs easy to handle and to install, as our user manual and installation video available on the YouTube Channel show. On the other hand, mechanical strength and resistance to corrosion and all aggressive conditions (climate, heat, chemicals) make our sheets strong and long lasting. The combination of these features defines the versatility of this product which implies the use of GRP sheets for roofing, cladding and other several applications.
Agricultural applications
All agricultural buildings can be favored by the advantages of polyester sheets. In addition, not only curved sheets, but also straight ones can be easily used because they can be bent during installation within certain limits, especially in case of circular or semi-circular roof and tunnels, such as greenhouses.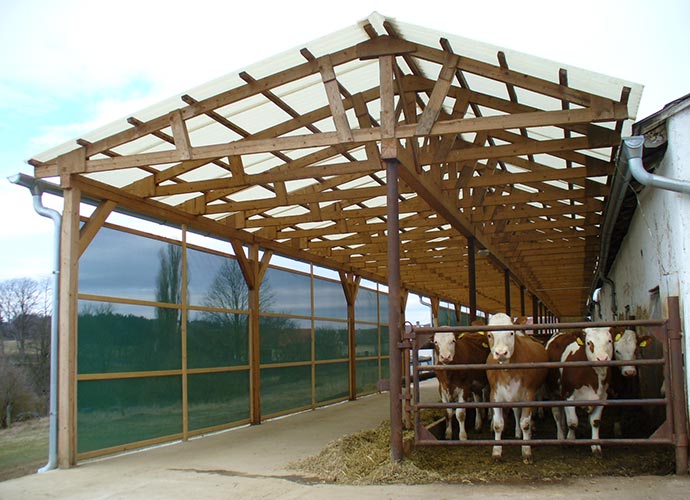 Here's the main uses of a GRP sheet for agricultural structures:
besides being resistant and easy to handle, corrugated translucent polyester slabs ensure plants and flowers a complete and uniform diffusion of natural light which is perfect for greenhouses;
the creation of skylights can benefit from the high-quality light diffusion of both ribbed and corrugated translucent GRP sheets as well;
an alternative to concrete and metal slabs for farms, stables and other agricultural buildings for roofing can be both ribbed and corrugated opaque polyester sheets thanks to their extreme ease of handling and resistance to corrosive agents. For example, corrugated opaque sheets are able to create the ideal environment for mushrooms growth.
Use of polyester sheets for industrial buildings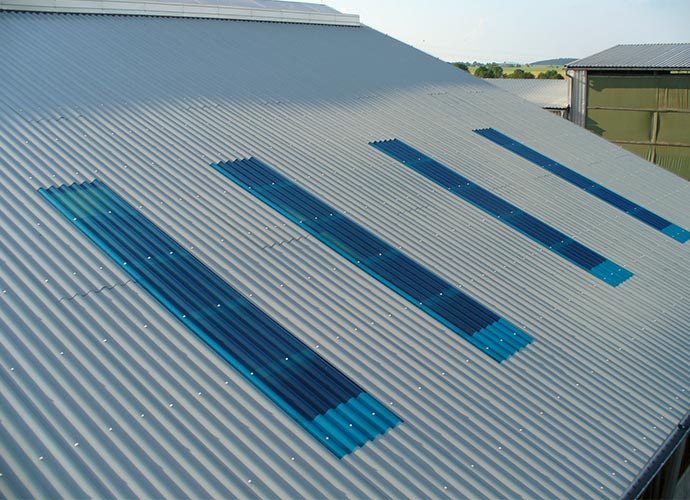 Similarly, all the convenient features of polyester sheets also apply in the industrial field:
continuous and discontinuous skylights can be created through the use of corrugated or ribbed translucent GRP sheets;
corrugated or ribbed opaque polyester slabs are useful to create vertical curtains walls and also external curtain walls for cooling towers which require particular resistance to chemical agents and other threatening conditions;
the opaque version of polyester sheets is widely used for roofing for industrial buildings, in place of concrete and metal slabs due to their manageability and the high resistance to corrosion, caused by various aggressive conditions;
as an alternative to opaque roofs, the translucent version of polyester slabs perfectly meets the possible need of creating light points in industrial roofs.
DIY projects with polyester sheets
Besides their professional applications, polyester sheets are widely used by DIY lovers for gardening or to build pergolas, verandas, tool sheds, fences and any type of covering and roofing. The high resistance and protection provided by a special polyester film or a layer of gelcoat of opaque GRP sheets make them appropriate for all these DIY projects, while the natural and uniform lightness of embossed and translucent slabs particularly fits for the creation of verandas.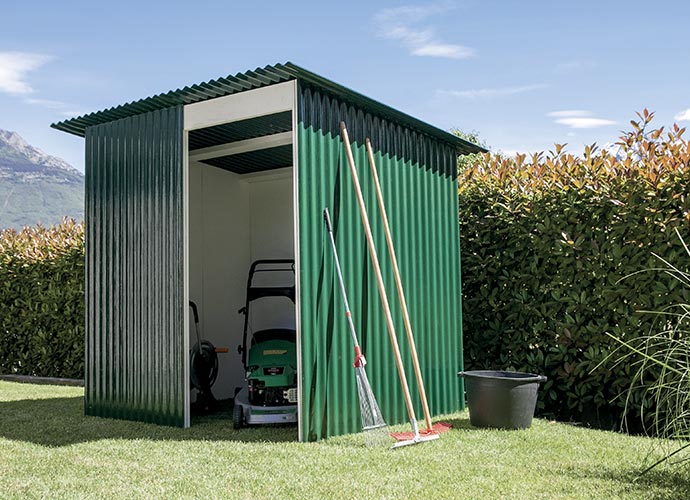 Other insights on GRP sheets
Check out this section to get additional information about polyester sheets, so you can choose the most suitable product for your needs.
Contact us for our products
If you are interested in polyester sheets, do not hesitate to contact us for any request or suggestion. Brianza Plastica is willing to meet specific demands.
CONTACT US