GRP curved sheets
grp curved corrugated sheets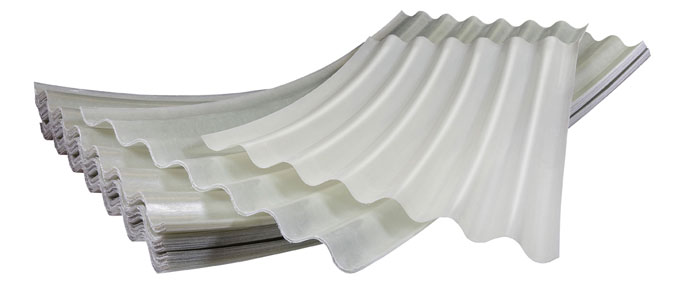 The ELYPLAST curved corrugated sheets are produced in three different sizes, shapes and bending radii. They are used in roofing for the construction of continuous and discontinuous skylights, coupled with curved fibrocement sheets (C177-C146 variable bending radius of 9-17 m) or for completing the roofs of industrial buildings combined with prestressed reinforced concrete structures (C497 bending radius of 3.30 m).
grp curved ribbed sheets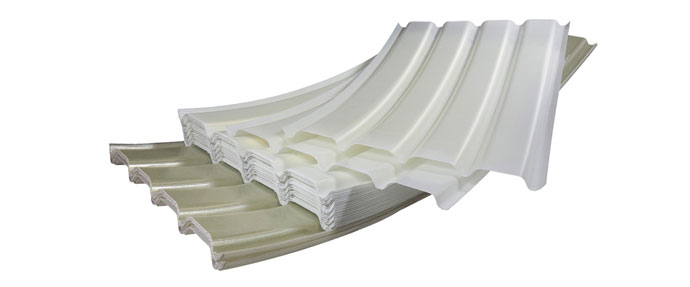 The ribbed curved sheets are available in two different bending radii and ribbing profiles.
C496, bending radius of 3.30 m
C494, bending radius of 4.00 m
These sheets are used to create roofs, skylights, translucent covered passages coupled with different types of supporting structures (iron, reinforced concrete, wood).
installation of grp curved sheets
The designer evaluates the maximum clearance at which the sheets may be mounted in accordance with specific load-bearing tests (on sheets similar to those installed) which ensure the specified stresses with an adequate safety coefficient.

Direction of longitudinal installation: opposite to the direction of the prevailing winds.

Always fix the sheets on the flat part between the ribs.
Contact us for our products
If you are interested in GRP curved sheets, do not hesitate to contact us for any request or suggestion. Brianza Plastica is willing to meet specific demands.
CONTACT US