GRP translucent straight sheets - Elyclear
GRP translucent roof sheets
A new, innovative GRP translucent roof sheet that gives the ambient a completely new light and comfort. The upper side is uv-protected; the lower side is embossed finished and ensures a uniform light diffusion, for a better visual comfort. Elyclear has a high mechanical and chemical resistance. A very good aestethic apperance, with no glass fibers visible.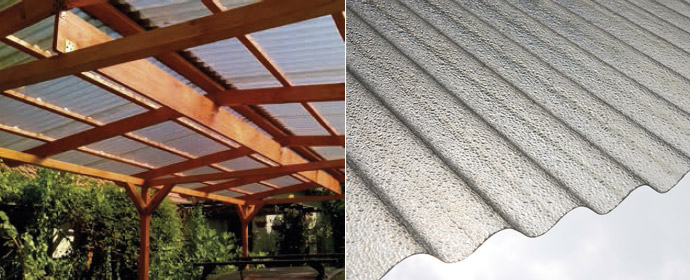 Width: 1 mt
Length: 2 mt (other dimensions available on request)
Contact us for our products
If you are interested in GRP translucent straight sheets - Elyclear, do not hesitate to contact us for any request or suggestion. Brianza Plastica is willing to meet specific demands.
CONTACT US